4 Newlywed Tax Tips
All the information you need before you file.
Now that you've tied the knot, your tax situation will be different, and it's best to prepare as early as possible. Here is a basic tax preparation checklist that should make it simpler and easier to file your tax return as a married couple.
1. Use the Correct Filing Status
You have two filing status choices when you get married: married filing jointly or married filing separately. You may want to figure the tax both ways to find out which status results in the lowest tax. Almost always, married couples are better off filing jointly and tend to pay less. If you do not want to be held responsible for your spouse's tax liability or you prefer to keep your finances separate, you can file separately.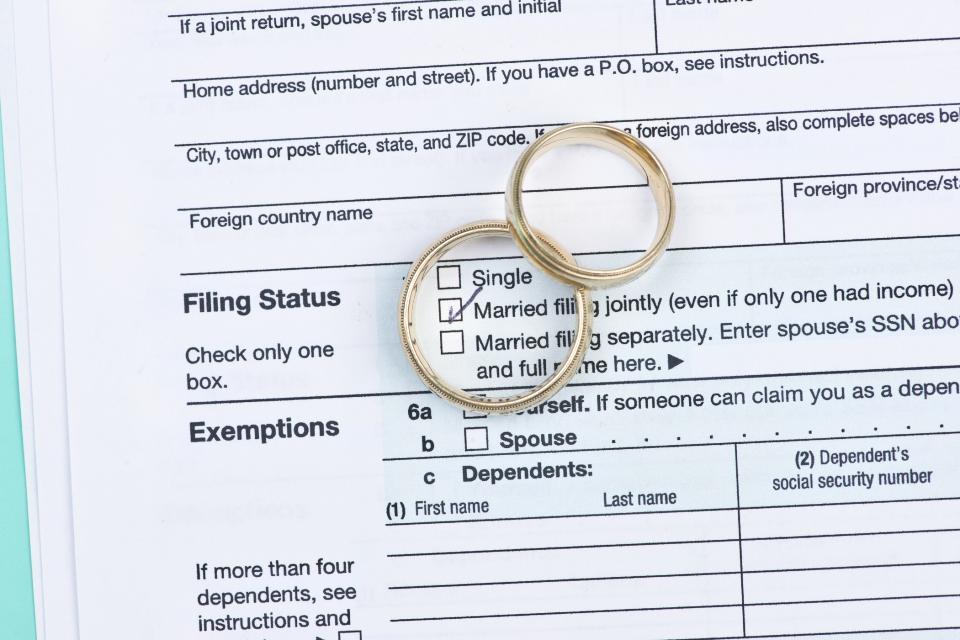 2. Get a New Social Security Card
When you file a tax return, your name and SSN must match the records held by the Social Security Administration. If one of you changed your name, you'll need to report the change with the Social Security Administration and file for a new social security card.
3. Change your Withholdings
Certificate which specifically asks your marital status. Your federal income tax withholdings depend on your personal and financial situation at that time. Married persons filing jointly qualify for a lower tax rate and other deductions than filing as single, so you should revisit the Form W-4 and change your marital status.
4. Consider the Marriage Penalty or Bonus
A marriage penalty or bonus is the change in a couple's tax bill as a result of getting married and filing jointly. As a married couple, if you pay more income tax than you would unmarried, you pay a marriage penalty. Conversely, if you pay less income tax as a married couple, you receive a marriage bonus. Not every couple is subject to a penalty or bonus. This greatly depends on your separate incomes, joint income, and tax brackets.
Once you get married, it's important to be on the same page as your spouse and decide together whether it is more favorable to file jointly or separately. While it is most often favorable to file jointly, every couple is different.
If you are in the south Denver Metro Area, the experts at Denver Pro Tax would be happy to help you file your taxes or answer your questions. Contact us today!
Call us today at
+1 303 751 9120

or Email us at info@denverprotax.com

We look forward to helping you with your self-employment tax needs. Contact us today to get started!

Get Started