How and When to File a Tax Extension
All the information you need before you file.
When life gets in the way of filing your tax return by the April deadline, there is one way to get some relief: a tax extension. You can get a tax extension for your tax return by filling out IRS Form 4868 and mailing it in, or you can file online.
Keep in mind an extension gives you more time to file your return but does not give you more time to pay. If you file for an extension, you will need to estimate your tax bill and pay as much of that as possible at that time. Anything you owe after the deadline is subject to interest and a late-payment penalty—even if you get an extension.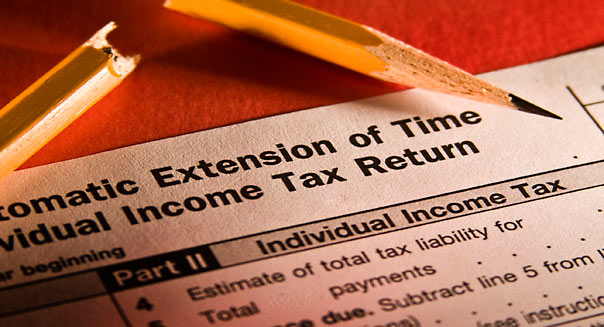 We understand taxes can be stressful and overwhelming, so don't hesitate to reach out to a professional for assistance. If you are in the Denver Metro Area, give us a call to see how we can get you through the tax season as efficiently as possible.
How to File a Tax Extension
Work With a Professional

The easiest way to file a tax extension is to work with a tax professional like Denver Pro Tax. We can take care of estimating your tax bill, filing the extension, and filing your taxes by the extension deadline. By working with a professional, you eliminate the risk of filing incorrectly.

US Mail

Just like filing your taxes, you can always file a tax extension via mail. Make sure you send Form 4868 by Tax Day and have proof of doing so by getting a certificate of mailing at a USPS office.

Tax Software

If you do not want to fill out the form but still want to take care of it yourself, check if your tax software supports Form 4868.

IRS Free File

If you make less than $66,000 of adjusted gross income per year, the IRS's Free File site gives you access to free tax-prep software. If you are above the income threshold you can still utilize the site, but you will have to do a bit more work yourself.
When to File a Tax Extension
The deadline to file Form 4868 is the same deadline as a tax return. This gives you an additional 6 months to file your taxes. As stated above, this does not give you extra time to pay—it only gives you extra time to file.
It isn't uncommon to file a tax extension. There are a number of reasons to need some extra time to file, like unexpected life events or not gathering the necessary documents in time. Do not hesitate to reach out to a professional like Denver Pro Tax for advice and help with your taxes.
Call us today at
+1 303 751 9120

or Email us at info@denverprotax.com

We look forward to helping you with your tax extension needs. Contact us today to get started!

Get Started